BOOKING
Refugi Ventosa i Calvell 2220M
Booking
The reservations must be made through our Reservations Office; by phone +34 973 641681; or online: www.refusonline.com.
To book the refuge, whether full board, half board or just overnight, it is compulsory to pay a deposit.
Once the booking is confirmed through our Reservation Office, the amount debt has to be paid by VISA.
The deposit will be of: 15.00€ for person / day when booking half board or full board and 5.00€ for person / day when booking just an overnight stay.
Once the payment is made and the deposit received, the refuge agrees to keep the places until the day of the arrival at 7pm. In case of late arrival from 7pm, and if there is no available places, the Refuge is bound to find a place for the customer.
Refund
In case of cancellation, the Refuge will refund as follows:
If the cancellation is made 15 to 7 days before the scheduled date: 50%
There will be no refund if the cancellation is made the week of the reservation
(Regulated by law on July 27th 1978 by the Ministerio de Comercio y Turismo)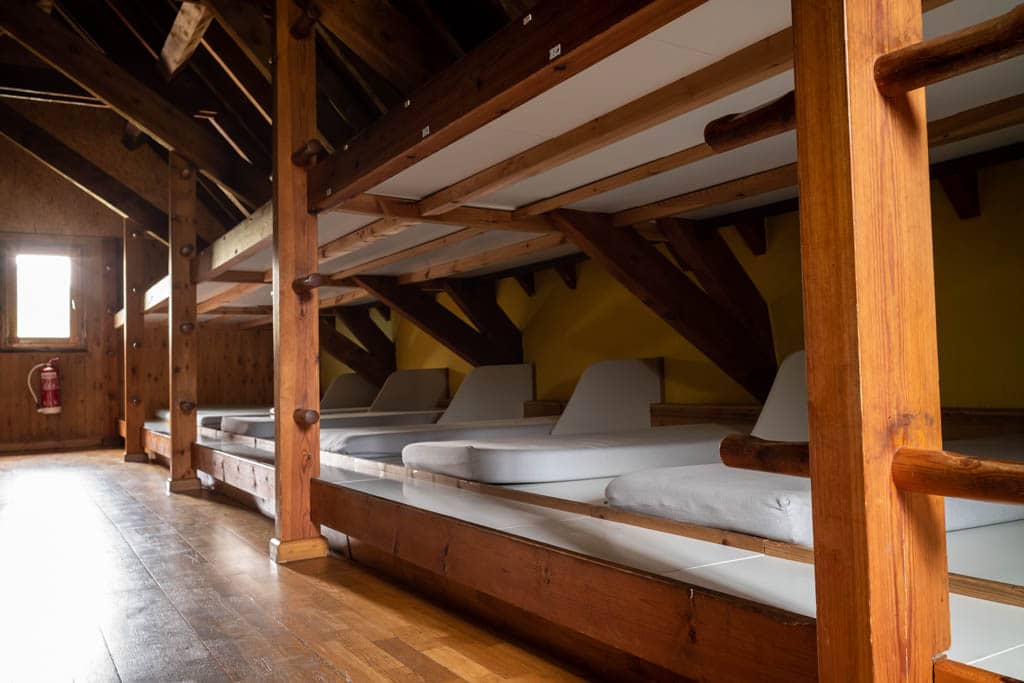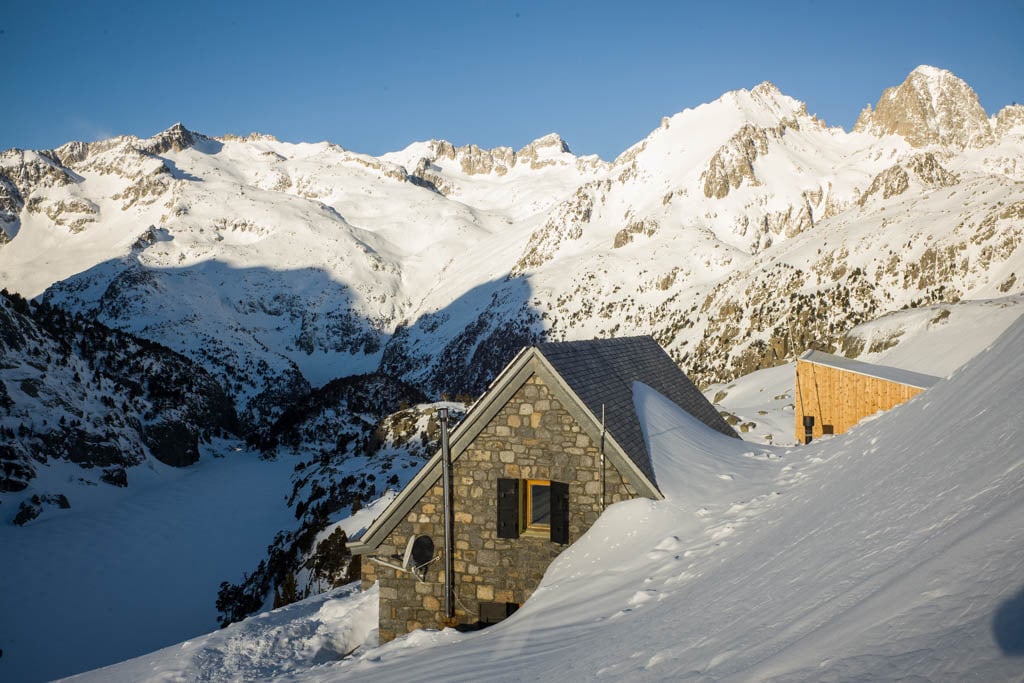 INFO BOOKING
All reservations must have to make by web: Refusonline.com
When you plant a reservation requests a deposit of 15 euros per person per night
The seats are kept reserved until 19pm
If the reservation is for the same day, you can call the refuge directly (973 29 70 90).
LEGEND